Web Marketing Resources Home

Web Marketing Articles

Search Engine Optimization

Free Training

Marketing Jokes

Current Issue

Back Issues

John's Articles



Free Search Engine Marketing & Optimization Tools:


Keyword Suggest
Keyword Density
Keyword Typos
PageRank Search
Future PageRank
Link Popularity



Our Friends
They say we are known by the company we keep. Becoming a subscriber to Web Marketing Ezine puts you in with some very good company. The people we partner with, the people who grace our pages with their wit, wisdom and advice, are the best the Web has to offer.

They are our Friends, our Partners and our Mentors. We're proud to be associated with each and every one of them.
---
Dr. Ralph Wilson


Ralph Wilson is a true gentleman, an educator, and a hard-nosed business consultant. His Wilsonweb.com website arguably offers the Web's largest source of key information about doing business on the Net.

He is widely recognized as one of the top international authorities in the area of Web marketing and e-commerce. He is the founding editor of three popular e-business publications: Web Marketing Today, Web Commerce Today, and Doctor Ebiz, read by over 160,000 subscribers monthly in more than 130 countries worldwide. He is also the author of a number of excellent ebooks, including "12 Ways To Give Your Webstore A Sales Boost".

---
Dr. Ken Evoy


From medical practitioner to toy-inventor, from software designer to author of best-selling Web Marketing info-products, Ken has led an interesting life!

More than any e-businessperson I know, Ken embodies the attitude that the customer's interest is paramount. For Ken , this is both an ethical issue and a practical business philosophy. Together with his ability to cut through to the essentials of a situation, this has led to the development of his highly-successful 'Make Your ___Sell' range of products.

His drive to provide high-quality products at the lowest-possible price, together with his development of the Web's best Affiliate Program, will guarantee the continued success of his Site-Sell brand.

---
Shelley Lowery


Without Shelley, Web Marketing Ezine would not exist- she founded its forerunner, Marketing Adzine, back in 1998. It was through her kindness and generosity that I was able to take over MA, and grow it into the WME you receive today.

Shelley is the Webmistress of Web-Source.net, which provides a wonderful array of webmasters' tools and information. Her easy-to-read informational and tutorial articles have been widely-published, she has also authored a number of highly-popular e-books, and she continues to publish a number of excellent ezines, including .

Shelley has made a great contribution as a pioneer in the areas of ezine publishing, e-book publishing, and methods of syndicating content, including The Syndicator. Her Ebook Starter makes it easier than ever before for anyone to publish their own e-book. Shelley's excellent technical advice is always tempered by common sense, and driven by her desire to help others succeed.

---
Dennis Gaskill


Dennis combines the skills of a born educator with quirky sense of humor to make learning fun. His award-winning Boogie Jack's Web Depot is one of the best webmaster resource sites available. He makes a particularly valuable contribution in the area of graphics, with a wide range of tips, services programs and tutorials.

His must-read Almost A Newsletter and The Nutty Tutor ezines are read by 100,000 subscribers monthly- testament to the value of his advice and the quality of his writing. His book Web Site Design Made Easy has to be one of the best and easiest-to-read texts on the subject.

---
Jakob Nielsen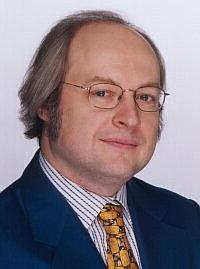 Jakob is a champion of user-friendly web design, to whom we all owe a debt of gratitude. U.S. News & World Report calls him "the world's leading expert on Web usability". The New York Times calls him "the guru of web page usability", and Jesse Berst named him as one of "The Web's 10 Most Influential People".

Jakob, a web design consultant, devotes his professional life to making the Web a more pleasant and rewarding experience for users. Since 1995, his authoritative Alertbox column and useit.com website have been the voice of Web Usability.

---
Mark Wittkowski

The future of hundreds of thousands of businesses is going to be tied in with their ability to market using the Web and email. Mark and his team of dedicated professionals have produced arguably the best, most automated and user friendly database email marketing applications available on the Web. They help entrepreneurs and small businesses worldwide build and manage their contact database, auto respond to inquires, follow-up by email, plus track their marketing efforts, appointments and much more.

Products such as Mark's Postmaster will be the core foundation of any business marketing online. Postmaster is one of the products Web Marketing Ezine has chosen to help build its business.

---
Jackie Hale


Jackie combines a wealth of talents- a successful CPA, a wonderful mother and successful ezine and e-book publisher.

Jackie's The Balanced Woman is a free monthly ezine that provides women (and those males brave and sensible enough to read it) with help on balancing the conflicting needs of career and home life., together with her BetweenFriends website. Jackie is also the author of an excellent e-book, The Business of Mom.

We all need more balance in our lives. Jackie's experience, warmth and caring can be a support and inspiration for us all.

---
Joe Robson


Joe is perhaps the best person on the Web at reducing highly technical marketing copy into easily understood Plain English. Joe's background as a professional Advertising Copywriter, with 30 years Sales and Marketing experience under his belt, helped him to co-author the classic copywriting e-book How To Make Your Words Sell with Ken Evoy.

Joe's unique ability to explain often complex concepts in easy-to-understand language, have helped propel the success of his Newbie Club website, and the growing range of Newbie Club products. His role in championing the needs of 'the average guy (or gal)', is making the power of computing and the Web more accessible to tens of thousands.

---
Brent Winters


Ask any webmaster what he wants for Christmas, and the answer is sure to be "more targeted traffic". With one of the most important sources of good traffic being search engines, webmasters need to ensure that their sites are highly ranked.

Brent Winters is the Founder and President of FirstPlace Software Inc., who produce WebPosition Gold, the best software available to help webmasters design, critique and monitor their web pages to ensure the highest possible rankings. Brent also authors the trusted MarketPosition Newsletter which has a over 400,000 subscribers. WebPosition Gold is one of the products Web Marketing Ezine has chosen to help build its business.

---
Rick Beneteau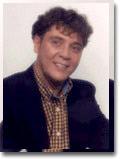 To read one of Rick's many successful articles is to be both uplifted, and be inspired to succeed. Contained in the warmth of the story and it's valuable moral, is a keen sense of what makes a business work- people. Rick's articles have been so widely published, and brought so much traffic to his highly successful InterNiche website, that it inspired him to write an ebook on the subject.

The Ezine Marketing Machine shows us how to use the viral power of articles to enhance our status, increase our credibility, and drive high traffic to our websites. Rick also publishes The Mirror ezine.

---
Bob Scheinfeld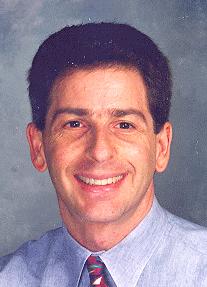 Bob's place here is a little different to the others'. They are all here because of their particular field of expertise within Web Marketing. Bob's field of endeavor is much wider than that. His field is that of Personal Growth.

In 40 years of business, I have not experienced a better Personal Growth course than Bob's Invisible Path To Success seminar. Bob has emerged as a pioneer in the field of self improvement - offering sincere seekers worldwide a very unusual new way of defining what "success" really means - and new and shorter pathways to manifest it in daily life.

---
William Bontrager

William's name seems to be everywhere these days on the Web. His Willmaster website is deservedly seen as one of the premier places on the Web to get good, practical advice on the javascript and CGI scripting that adds so much functionality and interactivity to our websites.

Together with his wife Mari, who is the web designer of the the team, William provides a wonderful range of services and tutorials for webmasters, including his popular Willmaster Possibilities ezine.

---
Mark Hurst
Mark is widely credited for popularizing the term "customer experience" and the methodology around it. Mark has worked since the birth of the Web to make Internet technology easier and more relevant to its "average" users.

In 1999, InfoWorld magazine named Mark "Netrepreneur of the Year", saying that he "has done more than any other individual to make Web-commerce sites easier to use." Over 40,000 people subscribe to his free Good Experience newsletter. You can subscribe by e-mailing [email protected]., and visit his Creative Good website.

---